Electrical Estimating Software
Fast. Easy. Affordable.
Completely revamped and brand new electrical estimating software proven to meet your needs, starting from one and two man shops.
Create estimates in minutes
Cut your estimating time in half
Affordable, professional electrical estimating software
Get started today!
Free for 30 days, no risk - Cancel Anytime!*
Check out the World's Best Electrical Estimating Software. NEW AND IMPROVED! NOW IN THE CLOUD!
Best Estimate Pro started out as a labor of love – electrical estimating software, built by electricians for electricians. Initial reaction and use were fantastic, but as technology evolved over the last several years, we found a new need for a cloud-based version to provide best-in-class service to our electricians. Sign up for a free 30-day trial today, and see why the brand new, completely rebuilt, Best Estimate Pro is the Electrical Estimating software electricians love!
Better Estimates
Our easy-to-us templating system creates accurate electrical estimates and slashes estimating time by 50%.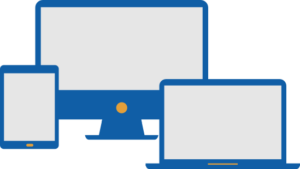 Estimate Anywhere
Our electrical estimating software allows you to work on a job anywhere, as long as you have internet access.
Estimating Support
Every subscription includes free support from our professional support staff. PLUS – online training videos coming soon!
Still not convinced? See what others are saying:
I have estimated electrical projects for many years using Accubid. When I saw Best Estimate Pro I thought it would work good for some smaller projects. After two years I now use it almost exclusively for all my estimating needs. It is just so much easier to maintain and I get my estimates done very quickly.
Todd Hayward – Hayward Electric
Best Estimate Pro electrical estimating software has enabled me to turn out a bid in a quarter of the amount of time than my previous method using an excel spread sheet. There is no guessing involved, no worrying about material price changes, just click and go with confidence. This software is a key to my company's success. 
Joel Zinne – Grace Electric Inc
Start your free trial today!
30 days free | $39.99/mo* after 30 days
*Free trial expires 30 days from activation date. Plans start at $39.99.